Would you like creating financial abundance?
Would you like to better harness the Spiritual Laws of Prosperity?
Would you like to increase your success in alignment with your highest values and spiritual beliefs?
If these questions resonate with you, then you are ready for "Prosperous life: A New Way Of Living."
This 10-week course taught by Robert jhonson, will teach you how to harness the Spiritual Law of Prosperity so you can experience a more abundance and fulfilled life.
During This 10-Week Prosperous Life Seminar You Will Learn…
What wealthy people have always known, and how to embed it in your own life
The dangerous mind sets that silently sabotages most people's success
The principles prosperous people use that secures their ongoing and increasing success
A proven method for dissolving any resistance you may have to prosperity so you can attract higher levels of results and abundance
Simple, actionable steps that will bring you financial results immediately
The one thing you must give up in order to realize your dream
The five levers that govern the Law of Compensation and how to put them to work for you
And much, much more
Hi my name is Robert Jhonson, You may know me from my best-selling books I have helped tens of thousands of people build their dreams and create more peace, balance, and prosperity in their life by harnessing the Spiritual Side of Success. Over my 20 years of teaching and coaching clients all over the world there is one thing that most people (especially spiritually-minded people) struggle with… EARNING MONEY.
I didn't know, what I didn't know...
Early on, I struggled with earning money too.
I was investing huge amounts of energy and seeing very little financial return. I was spending lots of time studying about how to "be prosperous". I thought I knew about prosperity. I was practicing all the "principles"… but the results were sluggish and excruciatingly slow.
Then I realized the people I was studying the "principles of prosperity" from were prosperous in most areas of their life – but NOT with money.
If you're like me, you want to feel prosperous in ALL areas of your life: love, joy, balance, relationships – and definitely with your dollars.
My income did not reflect what I knew to be true about my nature. We are born with everything we need to be financially prosperous.
Over the years, I have been blessed to have several mentors who helped me to not just understand but truly "know" the Laws of Prosperity.
The first thing they taught me that the Laws that govern the generation of Prosperity are as certain as the Law of Gravity.
Anyone who steps off a curb will land on the ground – Gravity does not care if they are rich, poor, tall, short, educated or not. Gravity does not discriminate.
So it is with the Laws of Prosperity – ANYONE can be financially abundant.
If you work in accordance with the Laws of Prosperity, your success will, by Law, go up; it will never go down. This is as absolutely certain as day and night.
Once I got in harmony with the Law of Prosperity everything got a whole lot easier.
I began to discover and put to practice these Laws in my own life. I discovered the hidden factors that were actually repelling my financial abundance. Once I eliminated these factors, and learned the keys that govern the Law of Prosperity, earning money became easier and a lot more fun!
My career exploded and I created a multi-million dollar business.
Once you learn how to harness the Spiritual Laws of Prosperity, your results become predicable and repeatable  and earning money can become a fun, easy, and natural process.
I lost my business…and had to start from zero.
I have had several major bumps in my road, one of which caused me to go bankrupt. I lost everything I had; my home, my business. The curriculum of our lives can be tough sometimes. If you've lived long enough, you know I'm talking about.
But, here's the good news…
Through practicing the Laws of Prosperity, I was able to re-build my business within 5 years of going bankrupt (during a recession). Recreating a life I love was good news for me.
BUT, what's better news is what it means for you.
Once you learn these principles (regardless of the circumstances you may be facing in life) you can create a life of joy, love, peace, emotional mastery, and financial abundance.
YOU can be prosperous.
I have created a dynamic 10-week course entitled Prosperous life: A New Way Of Living, to teach you exactly how to put the Spiritual Laws of Prosperity to work in your life so you can earn the amount of money you need, to provide the things you want, to live the way you choose.
WHY ARE WE SO SURE THE PL WILL CHANGE YOUR LIFE?
It's simple, we base it on results. For over 20 years the PL has dramatically and consistently delivered life-changing results, such as newfound enthusiasm and prosperou life, and massive increases in personal fulfillment and happiness, to over 10,000 participants worldwide.
LIFETIME MEMBERSHIP
As with all education, the concepts, tools, and techniques the PL teaches are best implemented with repetition. That's why after you attend, not only are you eligible for advance courses, you are entitled to re-sit the PL experience for free anytime and anywhere you wish. Your single registration fee is actually a lifetime membership fee for the PL.
100% SATISFACTION GUARANTEED
We're so confident that you'll have an amazing experience that we offer you a money back guarantee for this seminar if for any reason you're not thrilled with this life changing experience we'll refund your money minus a small processing fee.
Jhonson Robert Founder JRC USA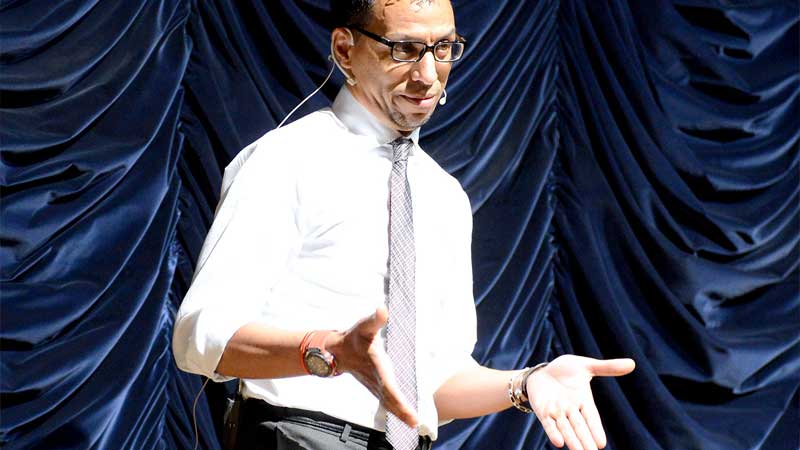 Robert Jhonson, born into a poor family, father carpenter and mother at home. Hard years have made him what he is today. Robert Jhonson is an internationally renowned author and speaker in the fields of self-development, analysis and business strategy, leadership, lifestyle medicine and spiritual growth. Over the course of more than two decades of his career, he has written more than 20 books, including 6 New York Times bestsellers whose rights have been transferred to an association committed to fighting world hunger. Consultant to many global industries worldwide. His work is based on a rigorous understanding of the context of each institutional client, sector dynamics and macroeconomic context. It studies emerging markets, trends and best practices, in every sector and region, locally and globally.
We strive to build a relationship of trust with every client, for the long-term.
We guard client confidences.
We don't publicize our work for our clients.
We express the truth as we see it.
We will only take on an engagement if we believe we can create value for the client substantially in excess of our professional fees.