THREE DAYS FOR A PERFECT HARMONY BODY MIND SPIRIT
The Perfect Health in three days program developed by Robert Jhonson is the result of years of experience in the training of doctors, athletes, businessmen and individuals of all social and cultural classes in various parts of the world. This program is dedicated to those who know the importance of health, but who have little time. The context where is held the workshop allows you to stop time and take a few days to self-care without guilt: this is the dream of every person overwhelmed by the commitments. Almost always, however, it is difficult to find the time …. A weekend to purify the body, mind and soul. A different holiday where not only is there the rest and entertainment but also education that allows you to maintain lasting results forever.
At the end of this program you will be totally regenerated: your skin will be bright, the shiny hair, the more calm mind, body and mind completely detoxified and free from any limitation ready once and for all to a new way of living, not only acquire great physical strength but … you' ll be completely regenerated this is our promise. Fatigue, headaches, skin disorders, mood disorders, rheumatism and various other disorders are often a symptom of an accumulation of toxic substances in the body due to poor diet, environmental pollution, psychological stress and an incorrect lifestyle. This seminar teaches and does them naturally getting rid of waste, toxins and dangerous waste and recover a total physical and mental wellbeing.
How Our Programs Work
FOOD AND NUTRITION
Learning to cook for health is an enjoyable experience. You will have eleven instructional classes. Your cooking instructor has been teaching NEWSTART guests how to cook food that is healthy and tasty for over 10 years. You will watch her demonstrate how to cook some things, and you will make some of the recipes yourself, and of course sample them all. Several complete meals will be cooked in the class and shared by all together.
HYDROTHERAPY AND MASSAGE
The many healing treatment methods of using hot and cold water plus massage, soon become a favorite part of your stay here at the Perfect health program. Whirlpool baths, relaxing hot packs (fomentations), sauna baths and wonderful massages, are all designed for your personal healing needs and relaxation. We have separate male and female treatment departments, and therapists who are well trained and experienced.
Because of the many benefits of both the water treatments and the massages, each guest has several scheduled treatments each day during their stay.
COUNSELING
A good share of the guests who come to the Perfect Health program are not only suffering from a physical problem, but also have other issues in their lives that they need to resolve to have complete healing. Whether it's family problems, relationship or work, addictions or other personal issues, our Counselors are ready to help you. Because of this, all of the guests are given many opportunities to have an appointment with our Counselor. Most of the guests are happy for the opportunity to talk with someone who can counsel them regarding questions and issues that have been bothering them. For many, this is the first time that they have felt free to discuss problems or worries with a knowledgeable and they are very appreciative for the help.
EXERCISE AND FITNESS
Exercise, is a must here at Perfect Health Program. There are a beautifull, wooded trails which start just outside the Center of perfect health, and can lead you on a short easy half mile walk, or on a gradually longer and more challenging walk through the scenic wooded acres. Of course, our Fitness Center is always available with exercise machines that assist with special exercise needs or indoor walking on a treadmill. Each guest has appointments with the Exercise Counselor who helps you progress with your individual needs and goals. Our guests also have the opportunity to join the exercise therapist for the early morning Stretchercise class that gives you a great start on your day. Scheduled group walks for the different levels of walking ability, are available during your stay here. We also encourage walking alone or with a friend any time you have free time.
So what are you waiting for?
Join the hundreds of people who are making small changes and being rewarded as they embark on the path to a healthier life.
WHY ARE WE SO SURE THE PHO WILL CHANGE YOUR LIFE?
It's simple, we base it on results. For over 20 years the RTH has dramatically and consistently delivered life-changing results, such as newfound enthusiasm and energy for life, and massive increases in personal fulfillment and happiness, to over 10,000 participants worldwide.
100% SATISFACTION GUARANTEED
We're so confident that you'll have an amazing experience that we offer you a money back guarantee for this seminar if for any reason you're not thrilled with this life changing experience we'll refund your money minus a small processing fee.
Jhonson Robert Founder JRC USA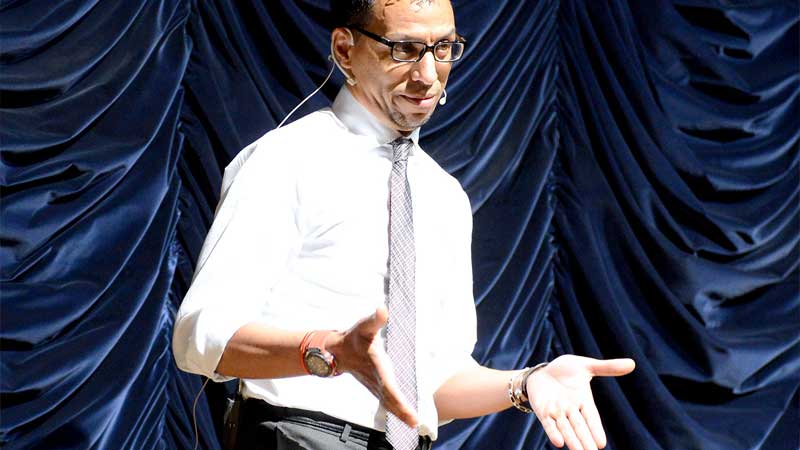 Robert Jhonson, born into a poor family, father carpenter and mother at home. Hard years have made him what he is today. Robert Jhonson is an internationally renowned author and speaker in the fields of self-development, analysis and business strategy, leadership, lifestyle medicine and spiritual growth. Over the course of more than two decades of his career, he has written more than 20 books, including 6 New York Times bestsellers whose rights have been transferred to an association committed to fighting world hunger. Consultant to many global industries worldwide. His work is based on a rigorous understanding of the context of each institutional client, sector dynamics and macroeconomic context. It studies emerging markets, trends and best practices, in every sector and region, locally and globally.
We strive to build a relationship of trust with every client, for the long-term.
We guard client confidences.
We don't publicize our work for our clients.
We express the truth as we see it.
We will only take on an engagement if we believe we can create value for the client substantially in excess of our professional fees.