Why do some people have more success in life than others? Are they lucky or do they just have a different way of thinking?
The one day Seminar (ODS) provides you with the fundamentals of creating positive results both personally and professionally.
Through carefully planned discussions and exercises, you see and experience powerful techniques that you can apply immediately in both your professional and personal life.
IN THIS LIFE CHANGING EVENT YOU'LL LEARN TO:
Create abundance
At the ODS you'll uncover your power to attract all the wealth you desire. You'll gain simple and easy tools for developing thought processes that help you achieve your goals.
Build better relationships
In this seminar personal relationships are a central focus. You challenge yourself to honestly and responsibly analyze the strengths and weaknesses of your relationships, allowing you to determine how you can improve them. You'll learn the tools to create and nurture the best relationship possible with your spouse, children, loved ones – and your professional relationships too.
Create more balance in your life
Balance is vital to a healthy successful life. You'll make a clear assessment of where you are now and take a fresh look at where you want to be. Using the Basic techniques, you'll be given the tools to maximize your effectiveness and create a more balanced, satisfying life, in four key areas: physical, mental, spiritual and emotional.
Gain confidence and increase productivity
The core of the ODS is to empower you to find inner strength in yourself and others. Imagine having the ability to summon the greatness in people. By understanding the underlying causes of how people become effective and efficient, you are able to apply that knowledge directly into your life.
Improve your results
With a clear understanding of human behavior and the reasons why you do what you do, you will be in a unique position to improve your own results in any area of your life  whether it's at home, in your career, your health, or your finances.
Realize your dreams
Over 10,000 people have experienced the power of the ODS and have credited this life-changing course for providing them with the tools to discover their potential and realize their dreams.
WHY ARE WE SO SURE THE ODS WILL CHANGE YOUR LIFE?
It's simple, we base it on results. For over 20 years the ODS has dramatically and consistently delivered life-changing results, such as newfound enthusiasm and energy for life, and massive increases in personal fulfillment and happiness, to over 10,000 participants worldwide.
LIFETIME MEMBERSHIP
As with all education, the concepts, tools, and techniques the ODS teaches are best implemented with repetition. That's why after you attend, not only are you eligible for advance courses, you are entitled to re-sit the ODS experience for free anytime and anywhere you wish. Your single registration fee is actually a lifetime membership fee for the ODS Basic.
100% SATISFACTION GUARANTEED
We're so confident that you'll have an amazing experience that we offer you a money back guarantee for this seminar if for any reason you're not thrilled with this life changing experience we'll refund your money minus a small processing fee.
Jhonson Robert Founder JRC USA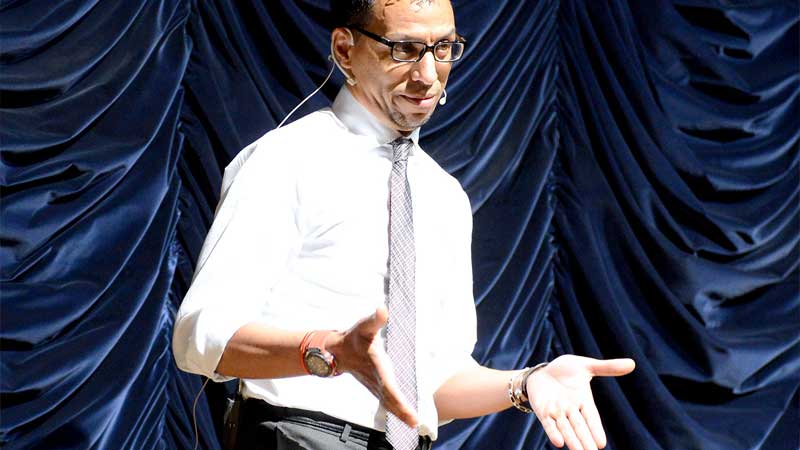 Robert Jhonson, born into a poor family, father carpenter and mother at home. Hard years have made him what he is today. Robert Jhonson is an internationally renowned author and speaker in the fields of self-development, analysis and business strategy, leadership, lifestyle medicine and spiritual growth. Over the course of more than two decades of his career, he has written more than 20 books, including 6 New York Times bestsellers whose rights have been transferred to an association committed to fighting world hunger. Consultant to many global industries worldwide. His work is based on a rigorous understanding of the context of each institutional client, sector dynamics and macroeconomic context. It studies emerging markets, trends and best practices, in every sector and region, locally and globally.
We strive to build a relationship of trust with every client, for the long-term.
We guard client confidences.
We don't publicize our work for our clients.
We express the truth as we see it.
We will only take on an engagement if we believe we can create value for the client substantially in excess of our professional fees.