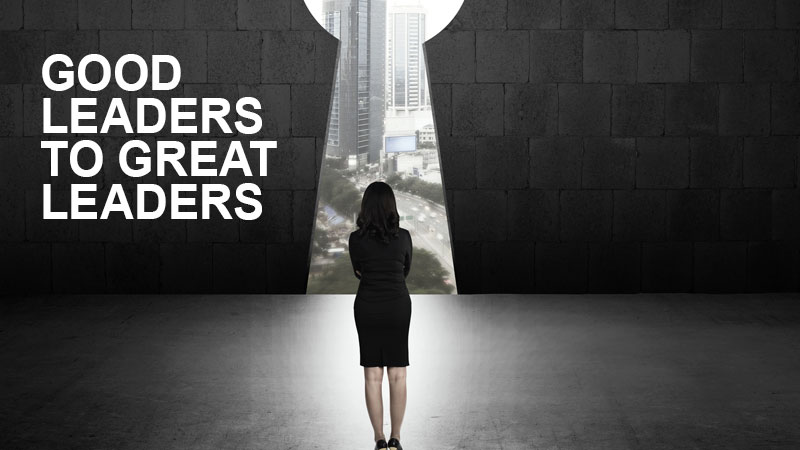 OVERVIEW
Whether you're a Fortune 500 executive, a mid-level manager, a young woman starting a career, a stay-at-home mom, or a student, Women's Leadership will challenge you. We offer a unique, eight-day (6+2) program to help female leaders expand their performance range and choices and build capabilities, as needed.
The purpose of Women's Leadership is to create leaders, empowered by their wholeness as women, and committed to living their vision by actively contributing to the world.
WHAT IS IT?
The WOMENS' LEADERSHIP Program helps good leaders become great leaders. Based on ten years of research on women as leaders and grounded in participants' own professional context, this program is a unique opportunity to build leadership capabilities and expand one's performance range. Through experiential learning, participants will gain powerful new techniques and practice them in real time. In turn, these techniques will help participants to dig deeper and understand themselves more fully, enabling them flourish at work and in life.
For eight days, you will have a once-in- a-lifetime opportunity to discover who you really are and uncover your true greatness. You will learn what it takes to be empowered, and what may be stopping you from becoming the woman you truly want to be. You will learn the depths of strength, enthusiam and the massive abilities you have at your disposal at all times.
LEARNING GOALS
You will walk away from these incredible eight days grounded in knowing your true capabilities and potential. Along the way, you will be connected to a community of powerful female leaders that redefines the meaning of support, cooperation, success and sisterhood. The Women' s Leadership program starts with personal mastery, builds on individual strengths, and connects rising female leaders to like-minded executives. Participants learn to lead more effectively, achieve peak performance in their organization, and gain a greater sense of fulfillment. Specifically, successful participants will:
Deepen their self-awareness to get the best out of every situation
You will learn what it takes to achieve more balance in your life and become a fully empowered woman capable of greatness at any moment.
Uncover your true greatness and learn how to use them as leaders
Achieve more balance in your life
Establishing your true vision – for yourself and your world –
You will learn to celebrate your femininity in its entirety and come into balance with those around you.
You will learn to recover analyze professional relationships to support your personal vision
The WOMENS' LEADERSHIP Program comprises at two workshops (6 + 2) over the course of six months, complemented by dedicated pre-work and interlaced with field work that enables participants to apply and refine their newly acquired skills.
THE WL DIFFERENCE
Good leaders to great leaders
8 DAYS IN RESIDENCE (6+2)
INSIGHTS, INSPIRE AND IMPLEMENT PRESENT AND FUTURE
A 12-MONTH JOURNEY
CONTINUOUS REINFORCEMENT ON THREE LEVELS: ORGANISATION, INTER-PERSONAL AND INTRA-PERSONAL.
AN INTEGRATED APPROACH
IMPROVING THEMSELVES – IMPROVING ORGANISATION – IMPROVING INTER-PERSONAL INTERACTIONS
A UNMATCHED LEARNING SIX DIFFERENTS LANGUAGES
ARABIC – ENGLISH – FRENCH – ITALIAN – SPANISH – TAMIL
METHODS
LEARNING BY DOING – OUTDOOR LEARNING – EXPERIENTIAL LEARNING – CLASSROOM LEARNING
CONTACT BETWEEN MODULES
COACHING SUPPORT – STAY IN TOUCH – CONTINUOUS REINFORCEMENT – SHARED PLATFORM – INTEGRATE LEARNING DAY BY DAY
ENQUIRY?
If you have any questions related to our programmes or application procedures, we are here to help you.
Jhonson Robert Founder JRC USA
Robert Jhonson, born into a poor family, father carpenter and mother at home. Hard years have made him what he is today. Robert Jhonson is an internationally renowned author and speaker in the fields of self-development, analysis and business strategy, leadership, lifestyle medicine and spiritual growth. Over the course of more than two decades of his career, he has written more than 20 books, including 6 New York Times bestsellers whose rights have been transferred to an association committed to fighting world hunger. Consultant to many global industries worldwide. His work is based on a rigorous understanding of the context of each institutional client, sector dynamics and macroeconomic context. It studies emerging markets, trends and best practices, in every sector and region, locally and globally.
We strive to build a relationship of trust with every client, for the long-term.
We guard client confidences.
We don't publicize our work for our clients.
We express the truth as we see it.
We will only take on an engagement if we believe we can create value for the client substantially in excess of our professional fees.